Gile Group Community Events
We have called Tualatin home for over 25 years and love being long standing members of our community; giving back to where we call home!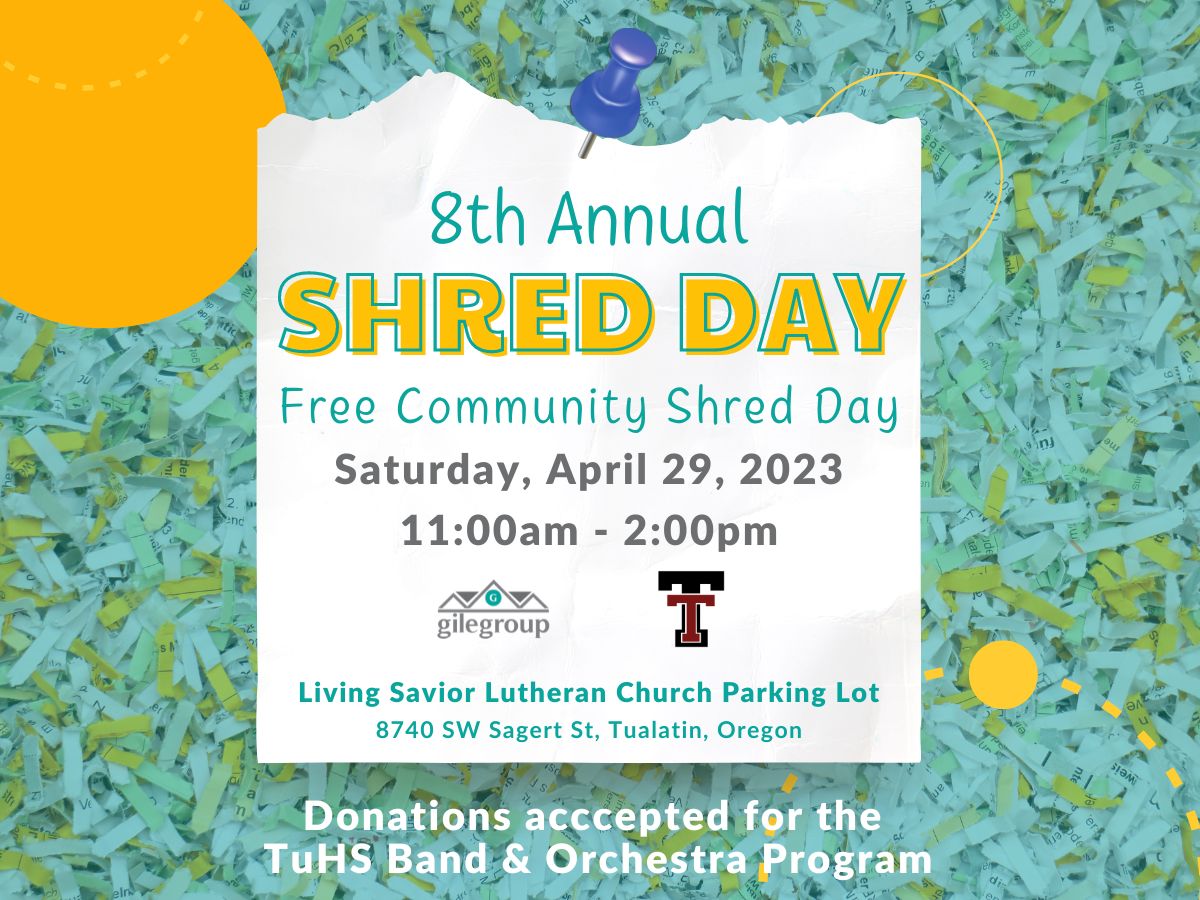 Get ready to 𝒔𝒉𝒓𝒆𝒅! 🗂
We are hosting our 𝟖𝐭𝐡 𝐀𝐧𝐧𝐮𝐚𝐥 𝐅𝐫𝐞𝐞 𝐂𝐨𝐦𝐦𝐮𝐧𝐢𝐭𝐲 𝐒𝐡𝐫𝐞𝐝 𝐃𝐚𝐲 and donations will be accepted to support our Tualatin High School Band & Orchestra Program.
👀 Watch your documents be shredded on-site.
✅Prevents identity theft
✅Protects you and your customers
✅In certain cases, it's the law
✅Saves space & reduces clutter
✅Protects the environment
✅Peace of mind
📌 Note: The shred truck can not shred:
❌Binders
❌Spiral notebooks
❌CD's
Please be sure to remove those from your documents.
What to learn more about future Gile Group events or have recommendations for events or fund raisers for the community? We want to hear from you!
---
Frequently Asked Questions
Q: How many boxes/containers can I bring? A: We do not set a limit, but we ask that you be respectful of other participants
Q: Do I need to take staples or paperclips out? A: No, the truck can handle staples and paperclips. We do ask that you make sure that any ring binders, other metal or plastic be removed prior to shredding.
Q: Is it really free? A: Yes! We do collect donations for the Tualatin High School Band and Orchestra programs, and Living Savior Preschool. Donations are appreciated but not required
---
Community Event Info/Recommendations